Note: It may be necessary to click on Great Day or The Aboite Independent (above) to update the page of your choosing to the current date!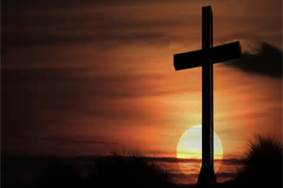 "Great Day" Wednesday 10/04/2023*
To open or download this program click Great Day 10-04-23 Wednesday 2.50 and select 'Save Link'.
"Great Day Presents" Week of 10/01/2023
To open or download this program click Great Day Presents i10-01-23K 57.59M and select 'Save Link'.
The Chapel Quotes
"Our thoughts precede our actions. We do what we do because we had a thought beforehand that elicited a response. What do you think about when you think about God? Our lives are always moving in the direction of our strongest thoughts. Our thoughts are typically formed by what people have said about us. Are our thoughts about ourself, about others, about God, true, helpful and kind?"
"The battle for our thoughts is spiritual and that demands us to go on the offensive. We need to declare war against our thoughts that are lies, to take every though captive that are lies. We either take our false thoughts captive or they will take us captive. We take thoughts captive by interrogating them in light of scripture. What do we think about when we think about God? When we think about ourself? When we think about others? Are they true, kind and helpful?"
To access complete messages from The Chapel click http://www.thechapel.net to go to The Chapel website.
"Christian Stylings In Ivory" by composer-musician Don Krueger
To hear the complete 15-minute program click > on the sound bar ABOVE.
To open or download this program click on Stylings 100123 and select 'Save Link'.
Devotion 10/01/2023
Our Devotion: "Ambassadors" is by Stephanie Warner, a professional writing major at Taylor University and freelance writer for Church Libraries, Christian Book Previews, and WBCL radio.
Traditionally, ambassadors are the diplomats from one country to another who act in place of the missing head of state. Though they live in the other country, they aren't bound by its laws. They have diplomatic immunity. Their job is to live the will of the one who sent them, set apart from that of their residing country, yet still in respectful interaction with it.
According to Philippians 3:20 "… our citizenship is in Heaven. And we eagerly await a Savior from there, the Lord Jesus Christ," reminding us never to lose sight of Jesus and the position in which He has placed us. God set each of us right where we need to be to best reach those around us. We are ambassadors: children of Heaven who are not of this world, only in it, and only for a time.
Are you living as a citizen of Heaven?
Book Review 10/04/2023
This Book Review is by Rachel Kiely, a writing student at Taylor University and book reviewer for Church Libraries.
LOVE HAS A FACE
by Michele Perry
Chosen Books, 978-0-8007-9478-1, PB, 217 pages, $13.99
Michele Perry's book Love has a Face is a vivid recount of her first years starting a home for children in war torn Sudan. The language is very informal, making this rather lengthy autobiography a fairly easy book to read. However, the stories Perry tells of life in the African bush are anything but easy. Perry captures the suffering in the land, and she has the ability to make the reader connect with the struggles. Her real-life stories are like parables of Christian dedication and beliefs.

Although Perry's syntax seems contrived and clichéd at times, the overarching message redeems any shortcomings in the writing. The story is rife with episodes of miraculous healings and supernatural activity. If there are any Christians needing encouragement in believing in the power of God, Love Has a Face is highly recommended.
Review used by permission of Evangelical Church Library Association (ECLA)
To open or download this program click Grainger-English Waltz-Martin Jones, Piano and select 'Save Link'.
Comments?
Request the daily program by e-mail?
Contact:  greatdayministry@aol.com
Web Page Design by James C. Hoffmann